Team of professionals
specializing in
high loaded digital projects.
Запуск лендинг страницы форума Московской Биржи "МОЕХ"

Федеральный магазин цветов imperiacvetov24.ru

Техподдержка сайта издательства Эксмо eksmo.ru

Внедрение корпоративного портала «Зэт Бразерс Ивент»

Техподдержка портала cddexpert.ru

Внедрение портала ООО "Агентство Гуманитарных Технологий"

Запуск площадки для проведения форума для медицинской ассоциации "МРО" online.mro.live

Запуск проекта Медицинский центр "Рамбам" rimc-rambam.ru

Разработка лендинг страницы iratech.ru

Техподдержка магазина детской одежды playtoday.ru

Техподдержка портала ИБДА РАНХиГС

Внедрение корпортала для "НИАРМЕДИК ДИАГНОСТИКА"

Внедрение корпортала для ООО "Нео-Эдванс"

Запуск площадки для проведения форума для медицинской ассоциации "ФЛМ" online.fedlab.ru

Внедрение корпортала для ООО "ТД Запад-Восток"

Техподдержка сайта ООО "Альфа-Снаб" alfasnab.com

Разработка лендинг страницы ВТБ Капитал управление инвестициями

Внедрение портала ООО "АЛЬФА СЕТЬ"

Внедрение портала ООО «2К-Оценка Активов»

Корпоративный портал для ООО «НИАРМЕДИК ДИАГНОСТИКА»

Разработка сайта юридической компании bns-consult.ru

Внедрение портала ООО "УНИВЕРСАЛЬНЫЕ ТЕХНОЛОГИИ ПЕЧАТИ"

Разработка корпоративного сайта ВТБ Форекс vtbforex.ru

Разработка корпоративного сайта дочернего предприятия Сбербанка ao-rr.ru

Внедрение портала ООО "ССП" portal.seniorgroup.ru

Внедрение корпортала дочернего предприятия Сбербанка АО "РАСЧЕТНЫЕ РЕШЕНИЯ"

Внедрение CRM системы для АО "БСК-САНКТ-ПЕТЕРБУРГ"

Внедрение корпортала для ООО "Гард Девелопмент"

Внедрение корпортала для ООО "СДМ климат"

Внедрение корпортала для ООО «ЛАЙТ»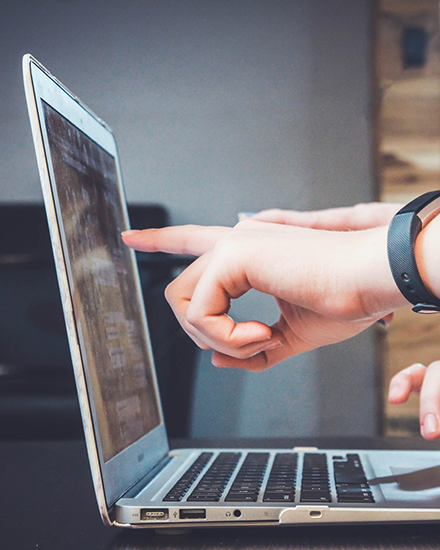 Since

2009

our company has been actively
developing in the creation of high loaded digital projects,
corporate portals and online stores.

Our web-projects have a great
functionality and expressive style.

One of the main component of
our success is undoubtedly
our collaboration with
1C-Bitrix company.
A powerful modern platform will allow not only to fulfill all the wishes of our client in terms of visual design of the web product and functionality, but also to guarantee the excellent quality of work and ease of management of this resource.
250

Certificates
Bitrix.

50 000

Happy
Customers

250

Completed
projects