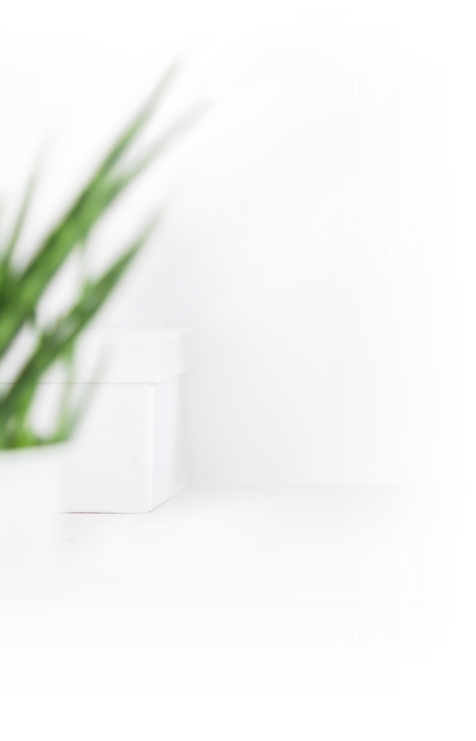 Bitrix24. The company helps to work together
Free for 12 employees
Common space for communication of the entire company

Convenient scheduling and meetings with colleagues

All working papers are stored in Bitrix24.Disk

Instantly find the information you need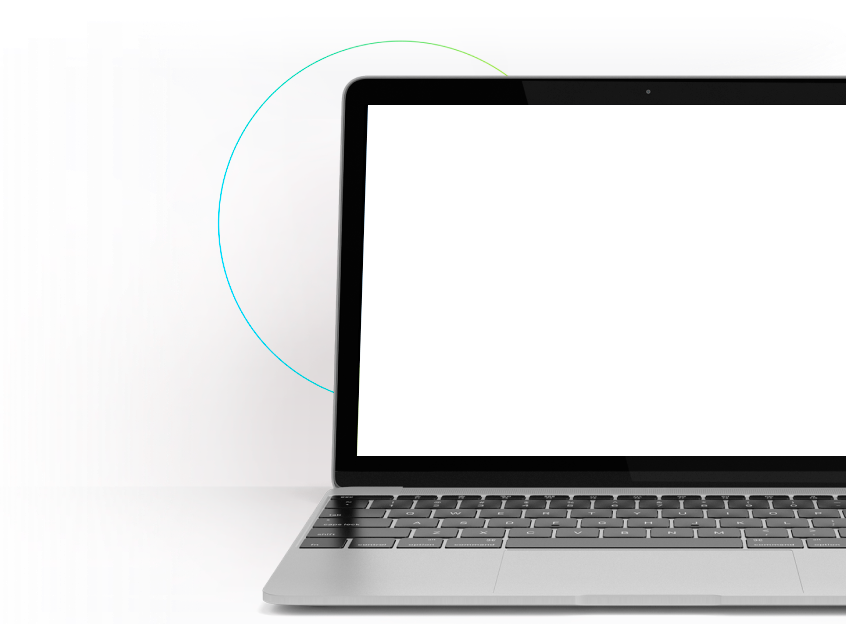 Live tape
Communicate in Live tape. This speeds up discussions, saves you time and does not delay decision making.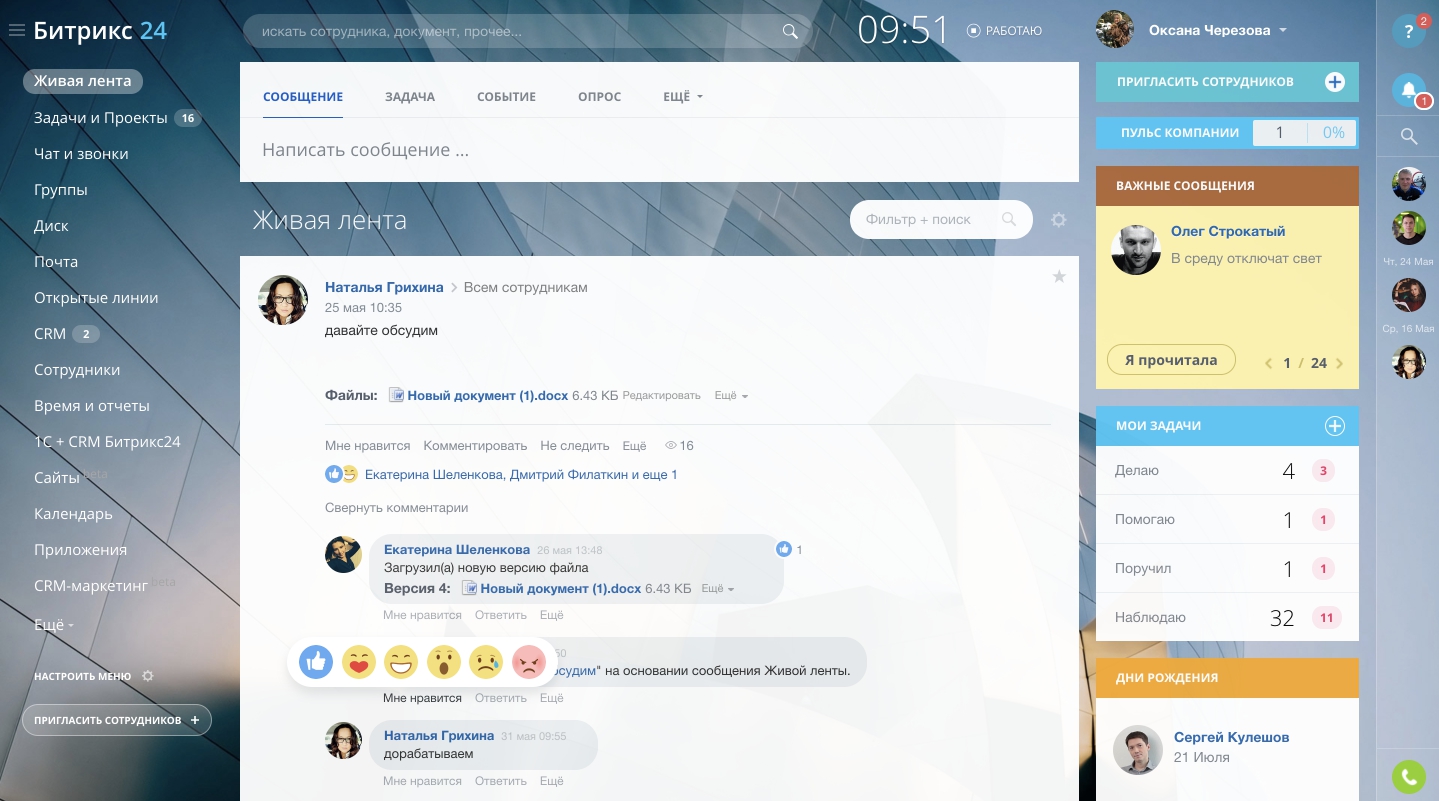 Employee profile
Colleagues can show themselves and their interests, find like-minded people using interest tags.

Profile stores all the credit and thanks to the staff, published at any time in Buzz.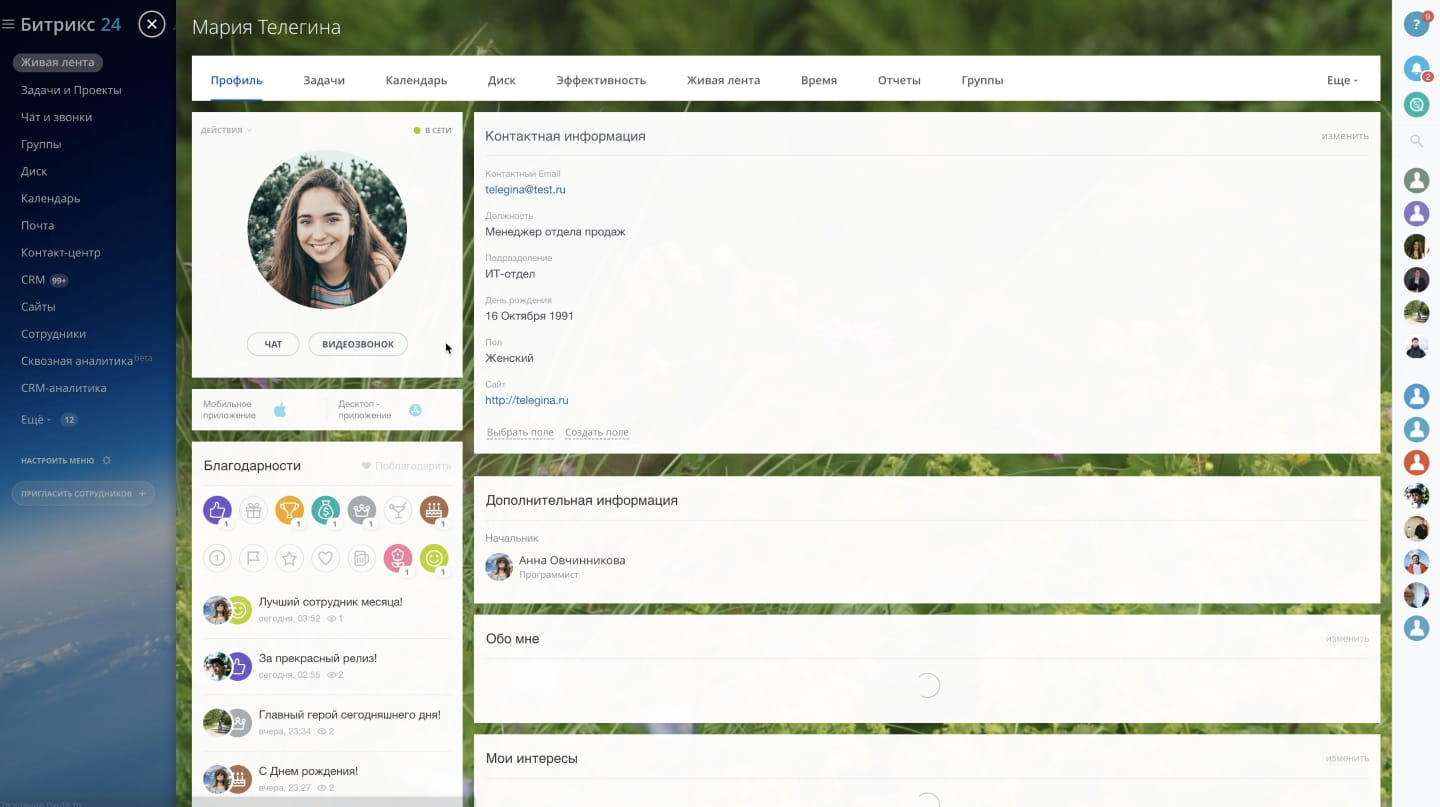 Chat
Communicate in a single messenger for the entire company: write and make video calls, create closed and open chats.

Organize online meetings and video pads with 10 people.Soon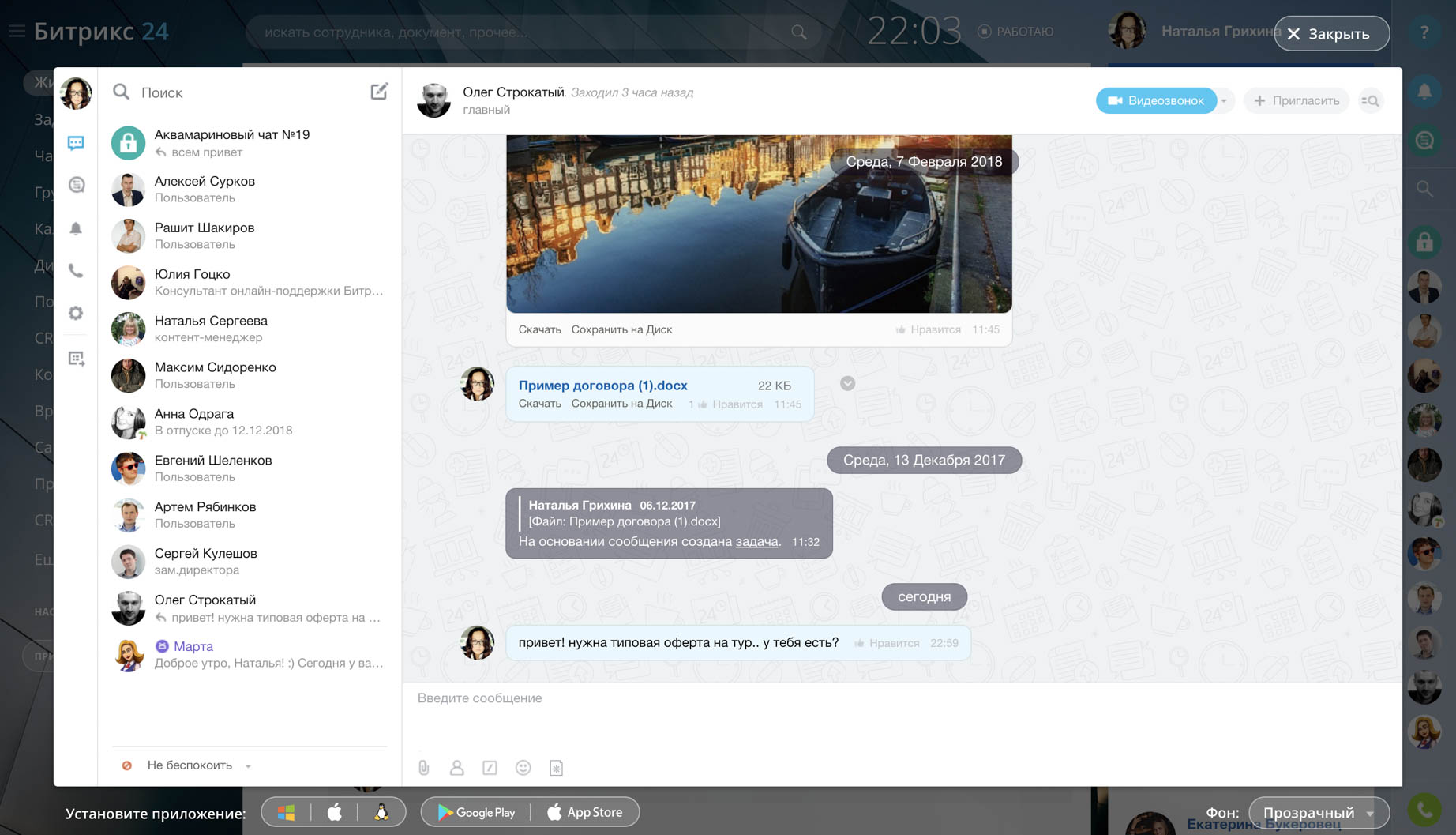 Inviting staff
Invite your colleagues. Bitrix24 is designed to work together, you will quickly master it, working in a team.

You can invite Bitrix24 via the link, e-mail or manually.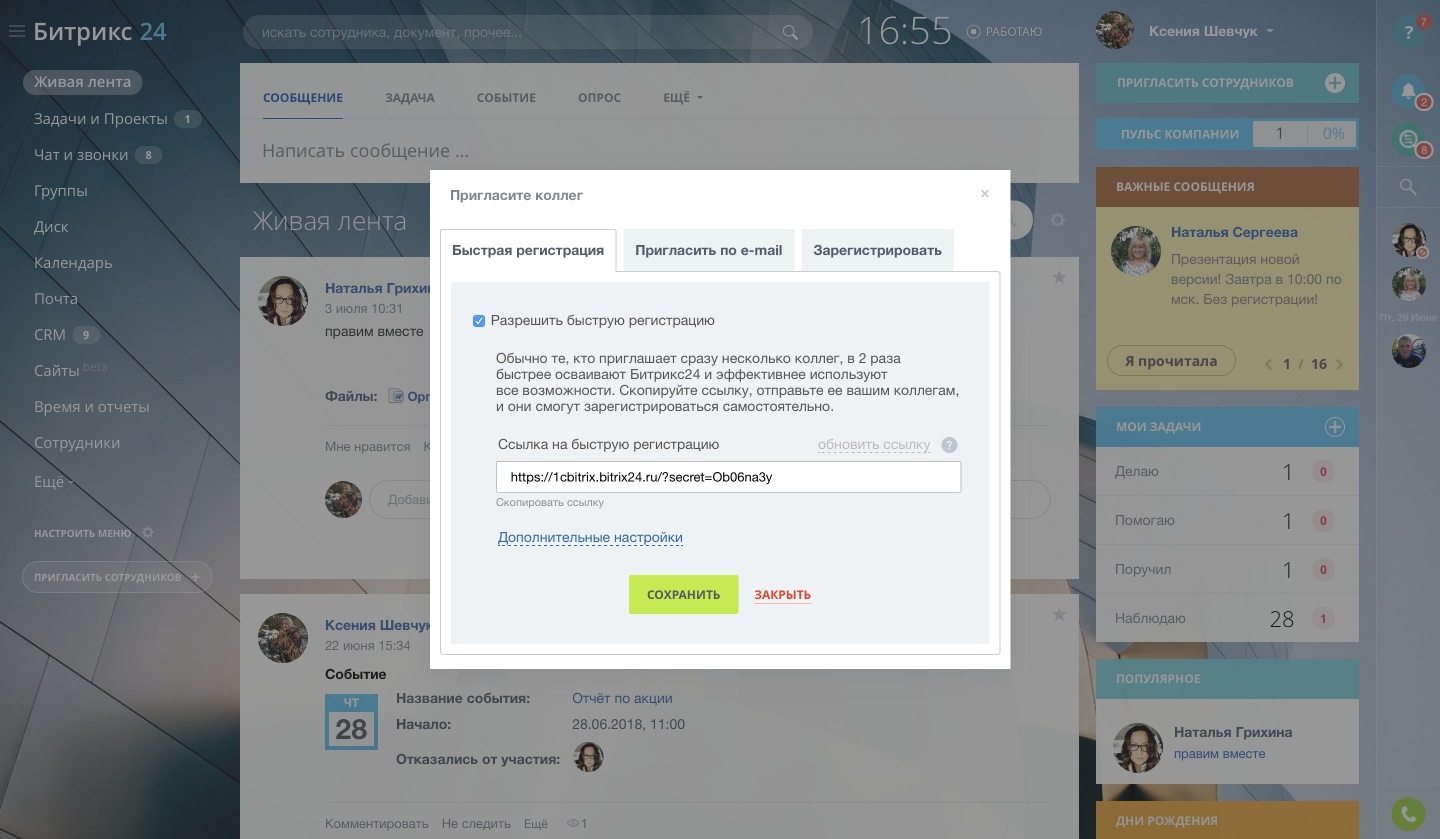 Invitation by phone number
coming soon
Use contacts from the phone book to connect colleagues to Bitrix24.

Such invitations are conveniently sent from your smartphone.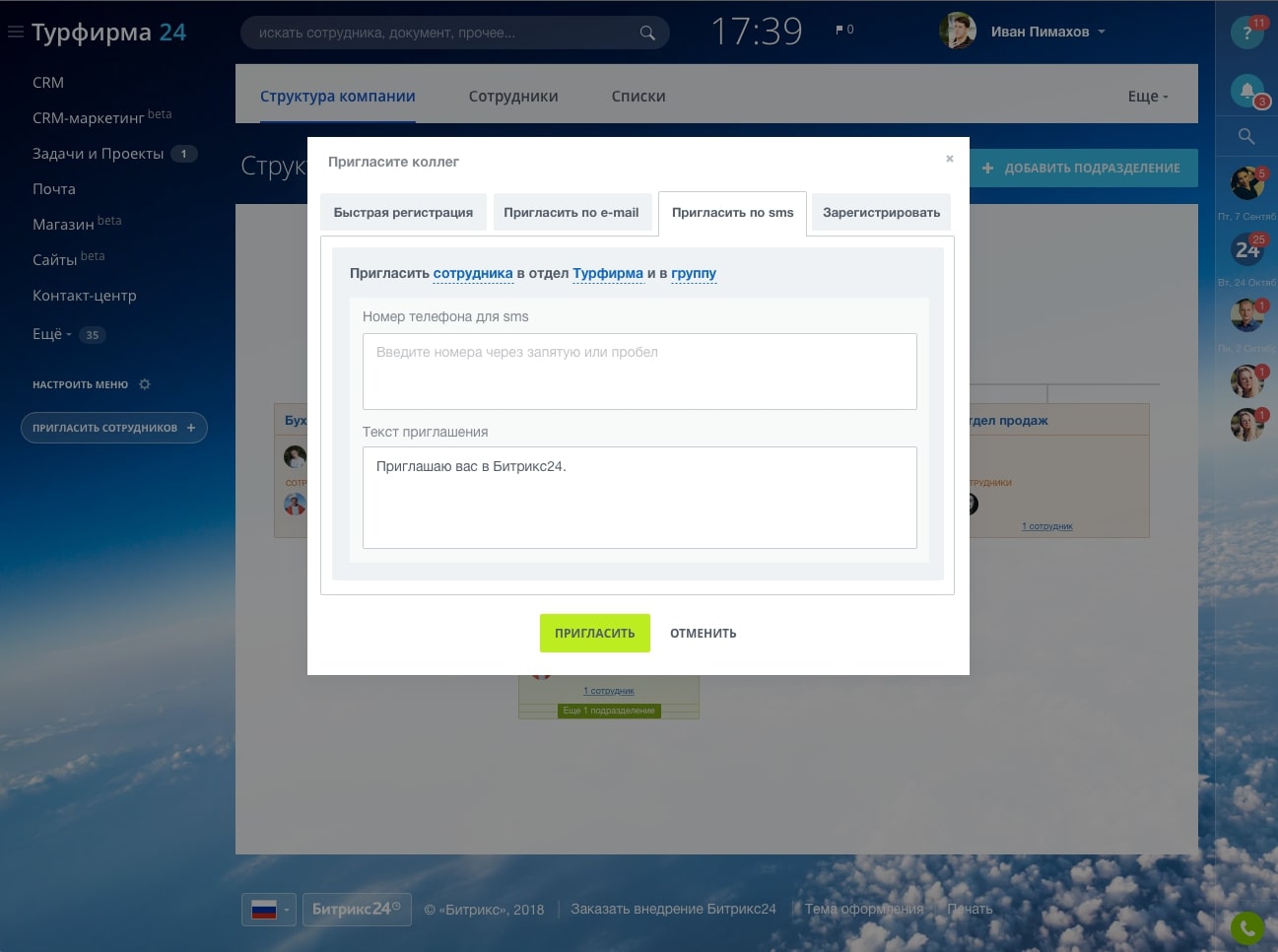 Themes design
Create a mood, change the background of your Bitrix24, put your image, video or branded background of your company.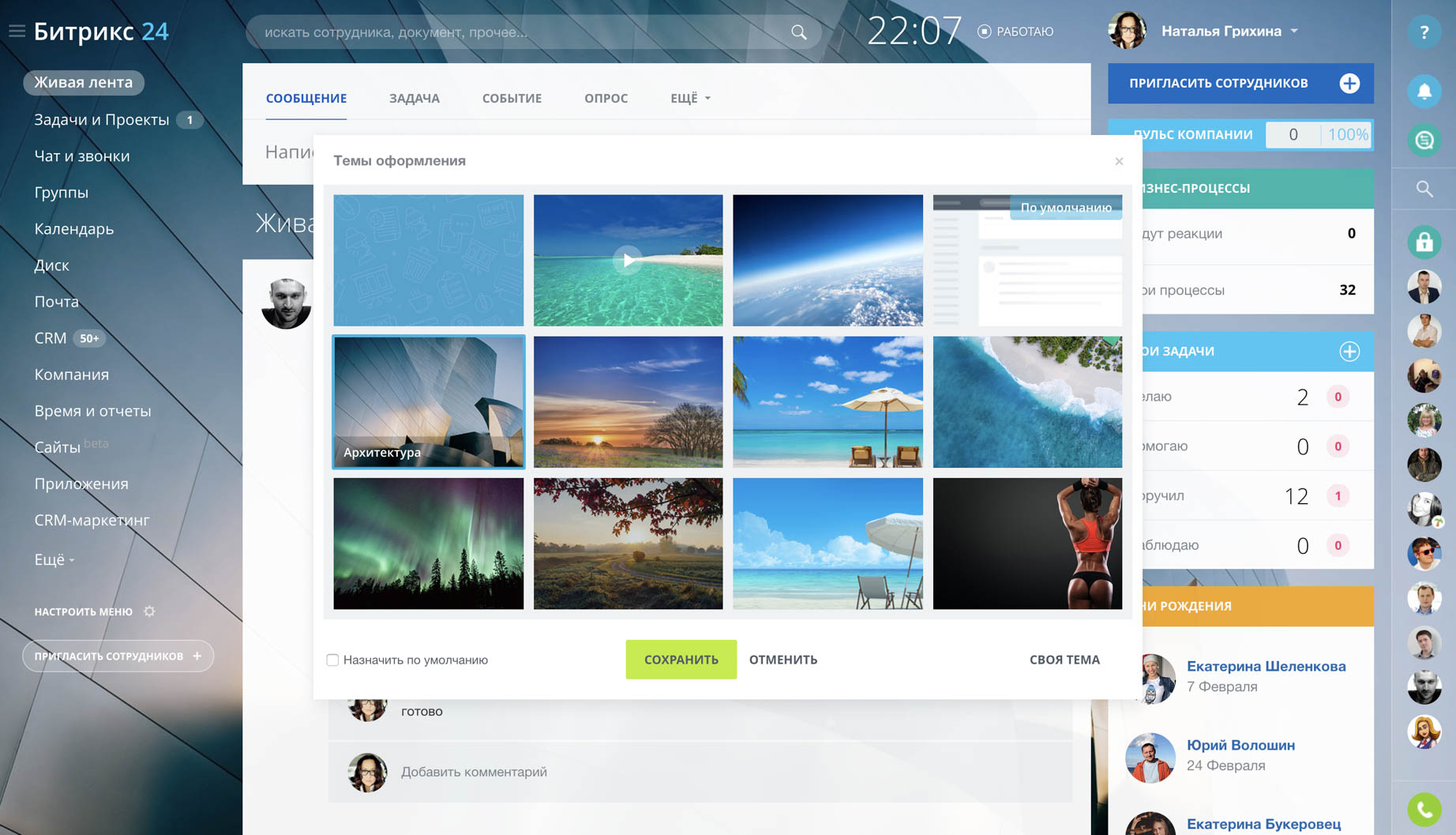 Bitrix24.Disk
Keep all work documents in a single place, not on employee disks. All documents will remain in the company and will not be lost.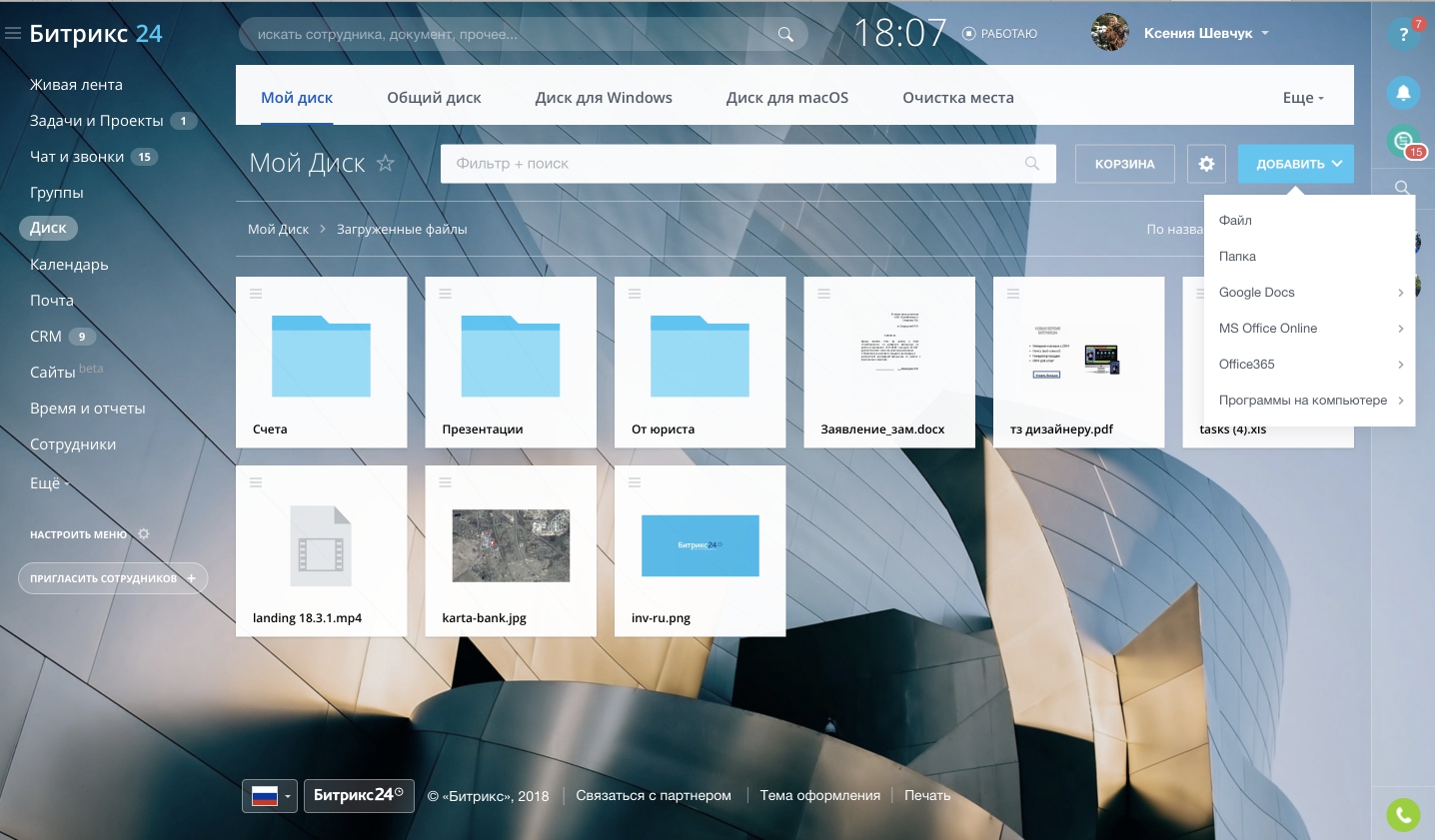 Work with documents
View documents immediately in a live stream without downloading.

Edit them together online through MS Office, Google Docs, Office365, LibreOffice and on your local computer.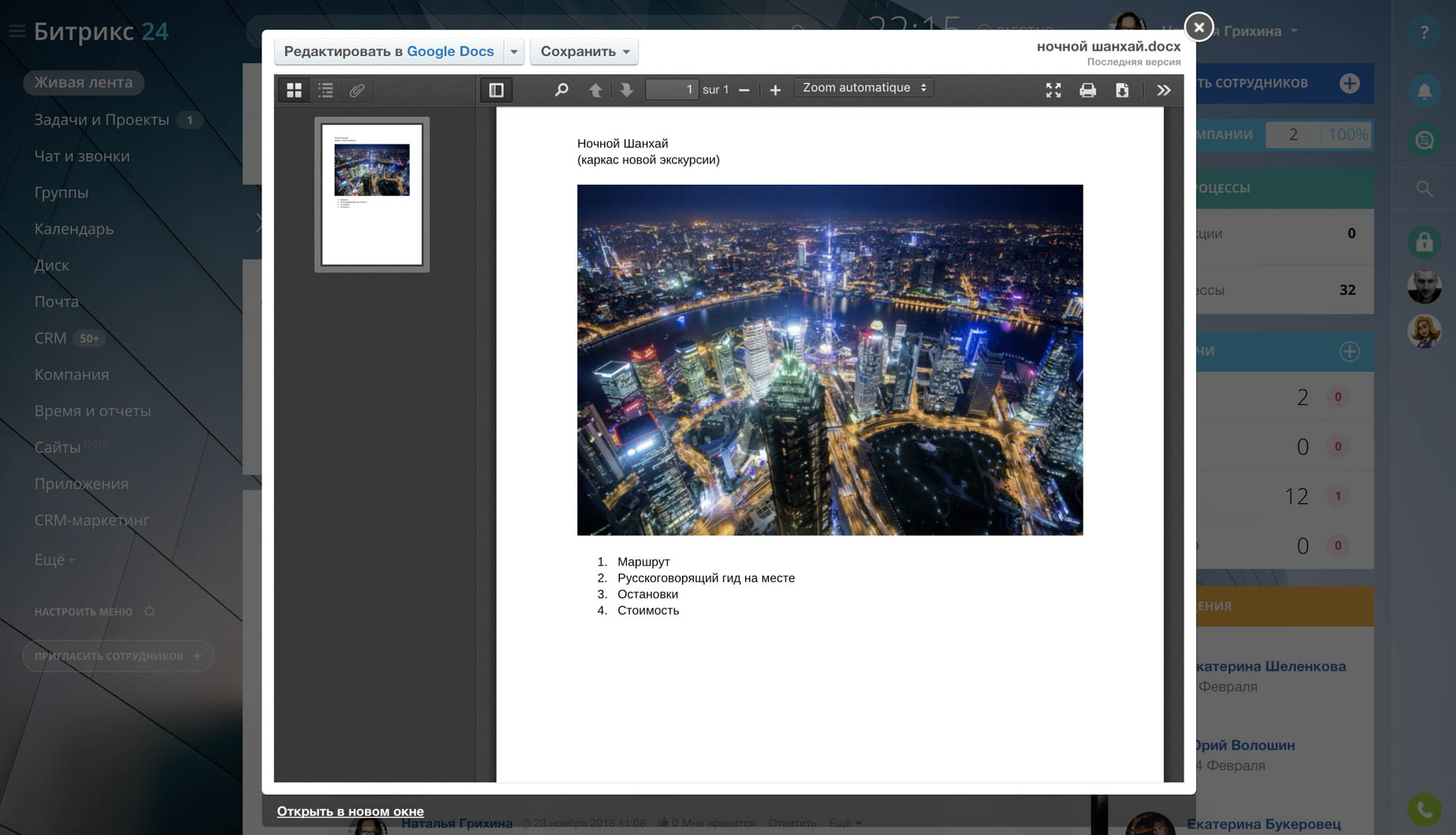 The calendar
Scheduler will help you instantly pick a meeting time that suits all participants.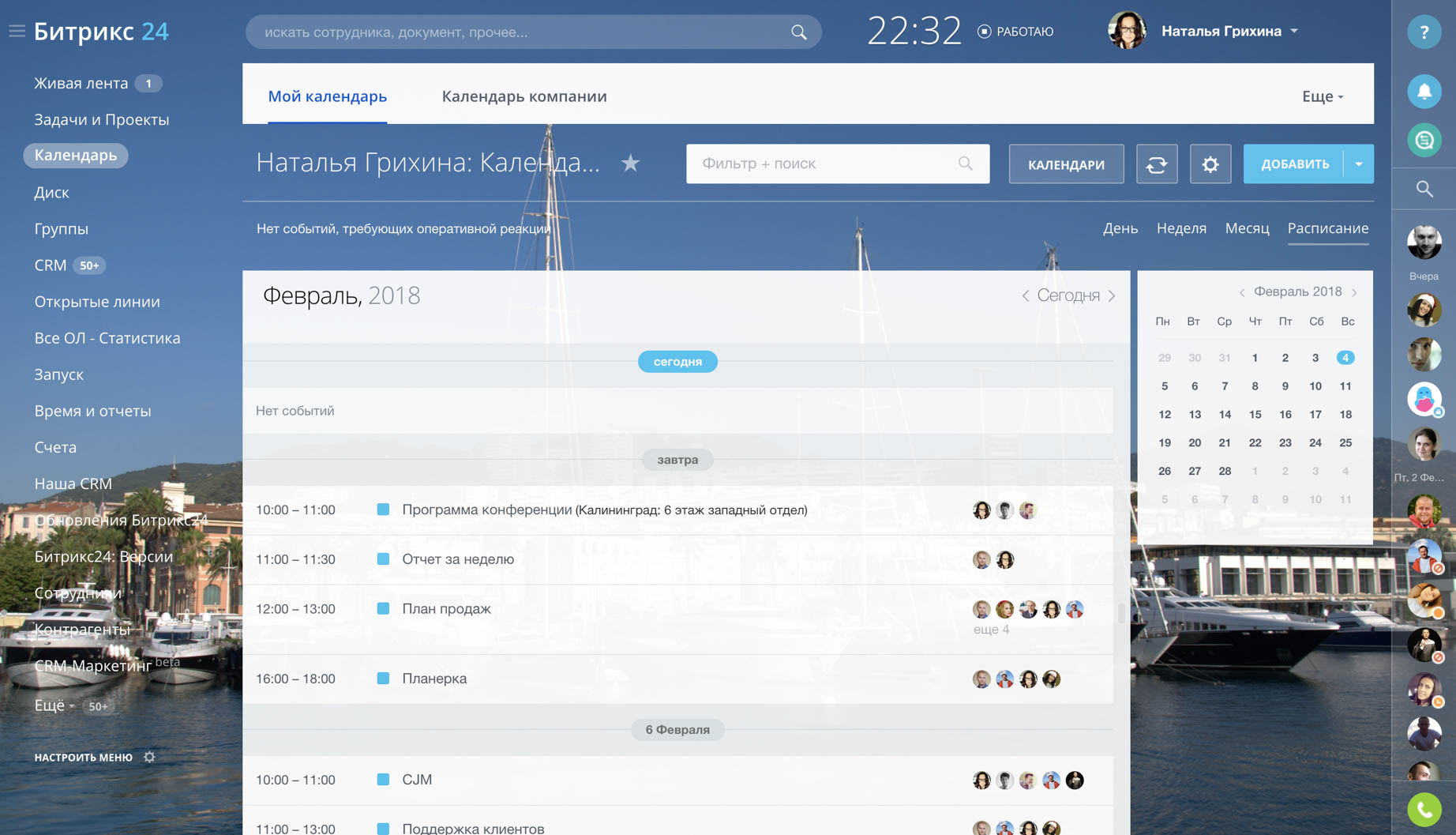 Working groups
Unite in working groups: open, closed, with external contractors, clients on the extranet, distribute access rights between participants.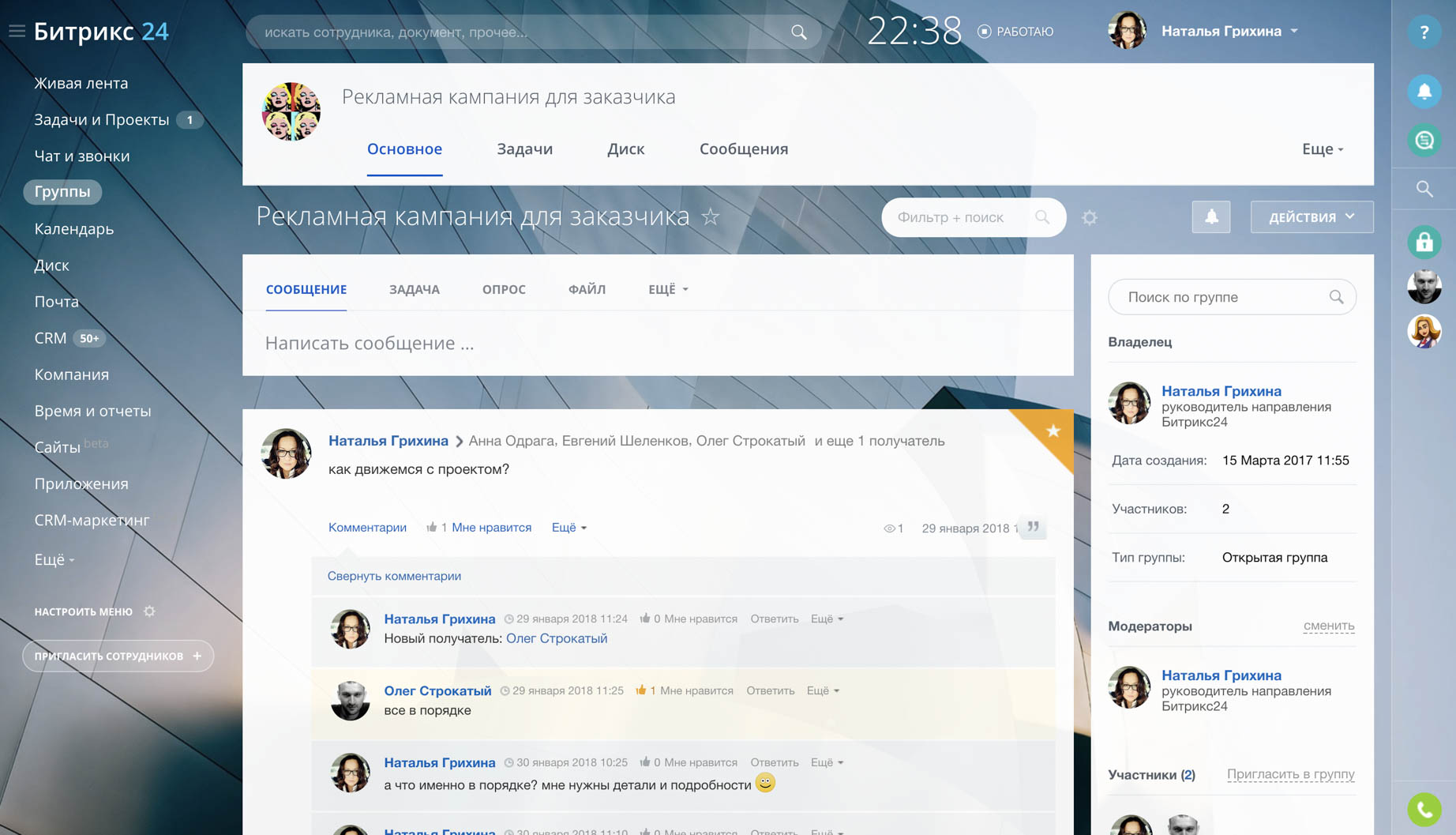 Accounting time
Fix the beginning and end of the working day and take into account the time worked.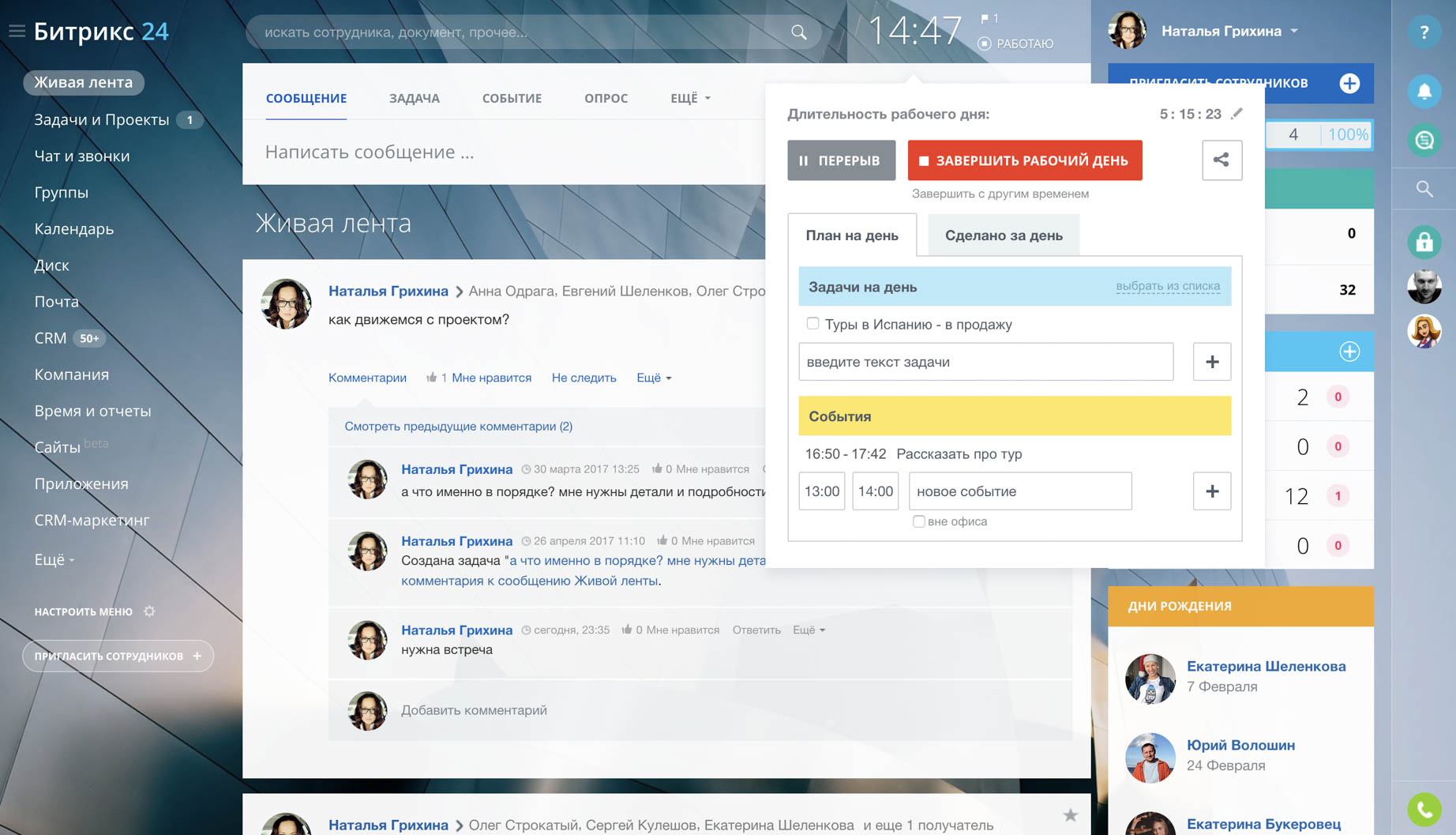 Reports to the head
Receive work reports on time and forget that they need to be constantly reminded.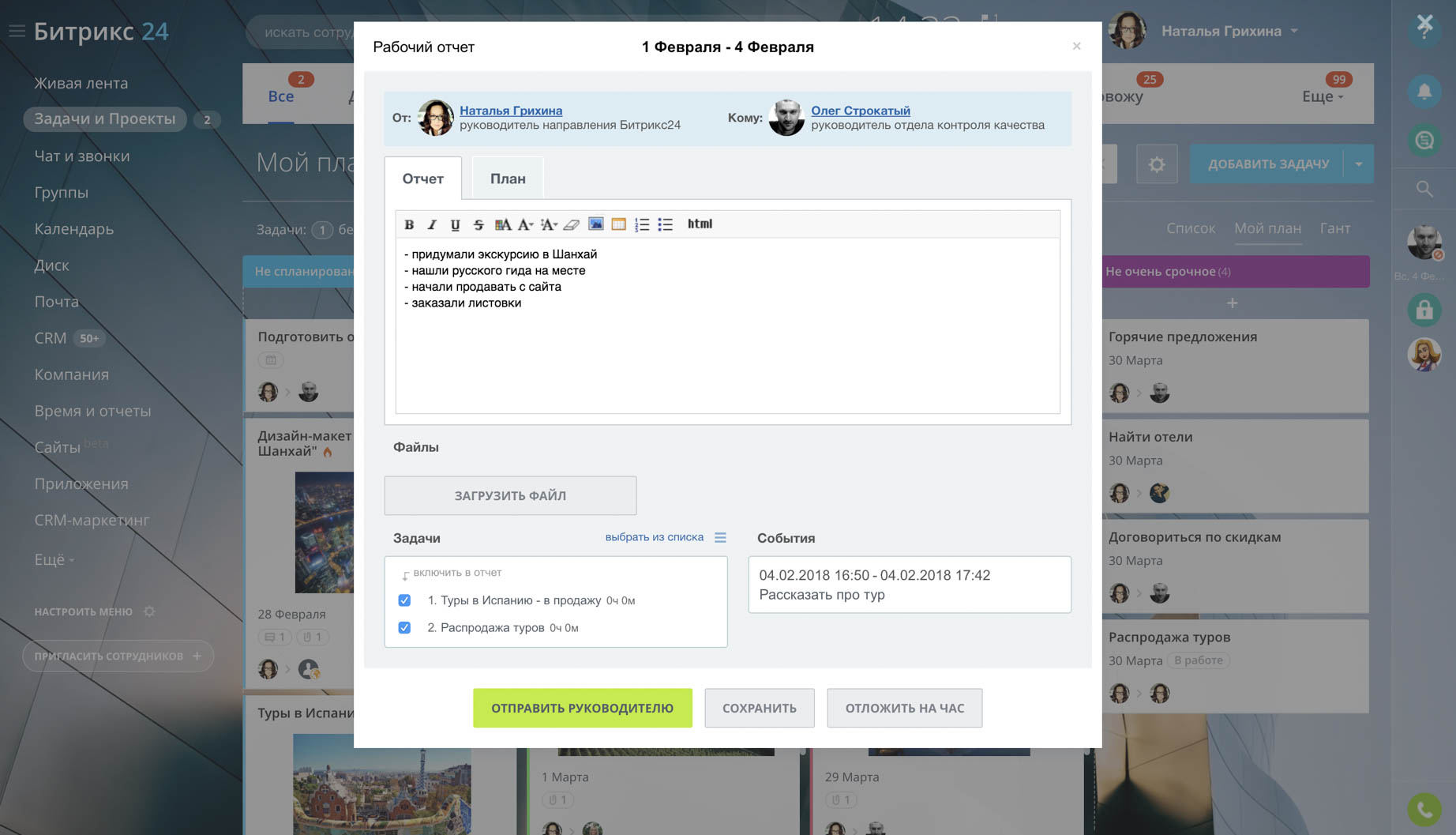 The structure of the company
Visual structure not only shows the hierarchy in the company, but also correctly distributes access rights.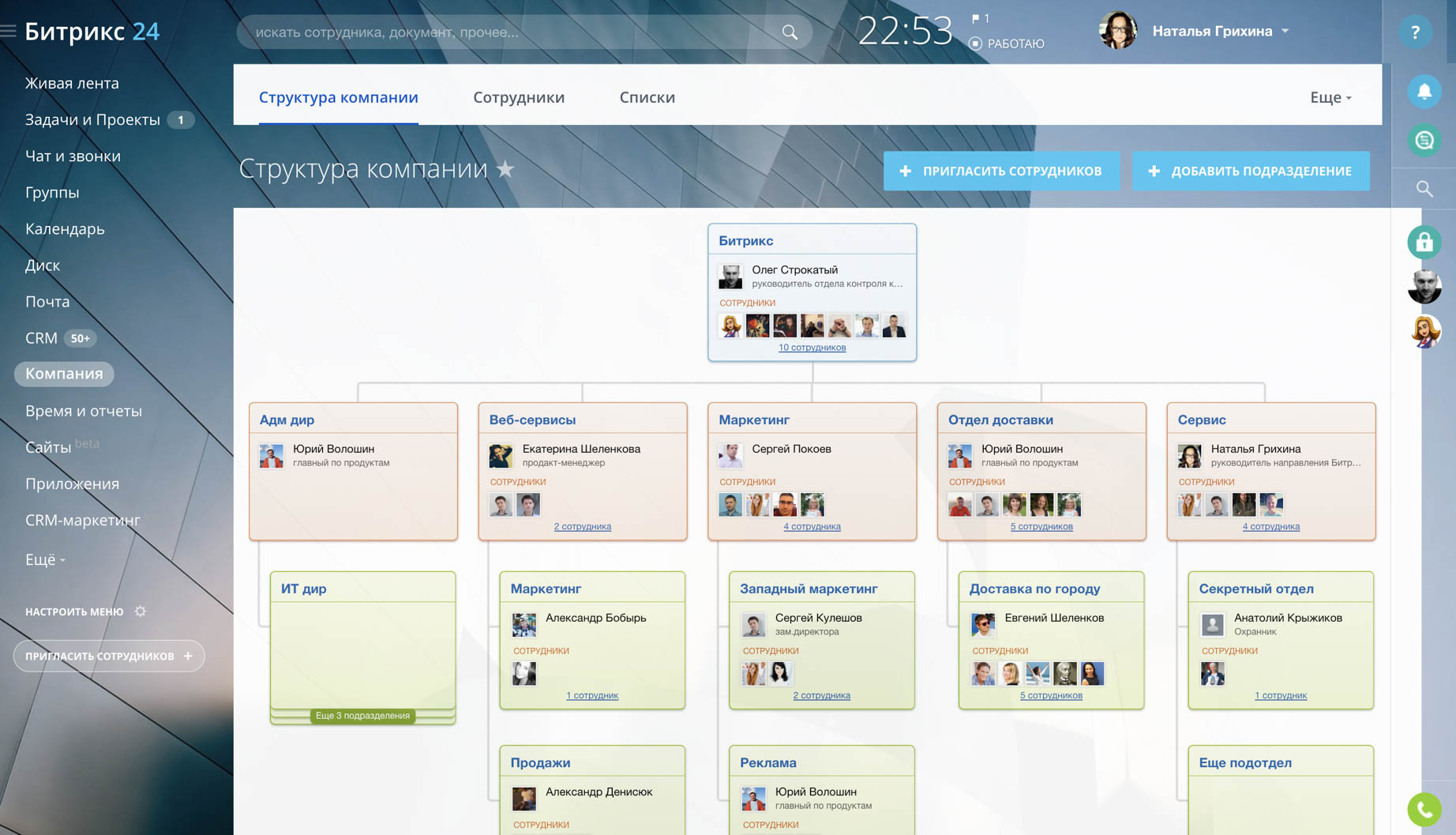 A list of employees
coming soon
In the Employees section, it is easy to find the right person by creating lists alphabetically or by unit name.

From the list, get the necessary information for all employees or go to the profile of each.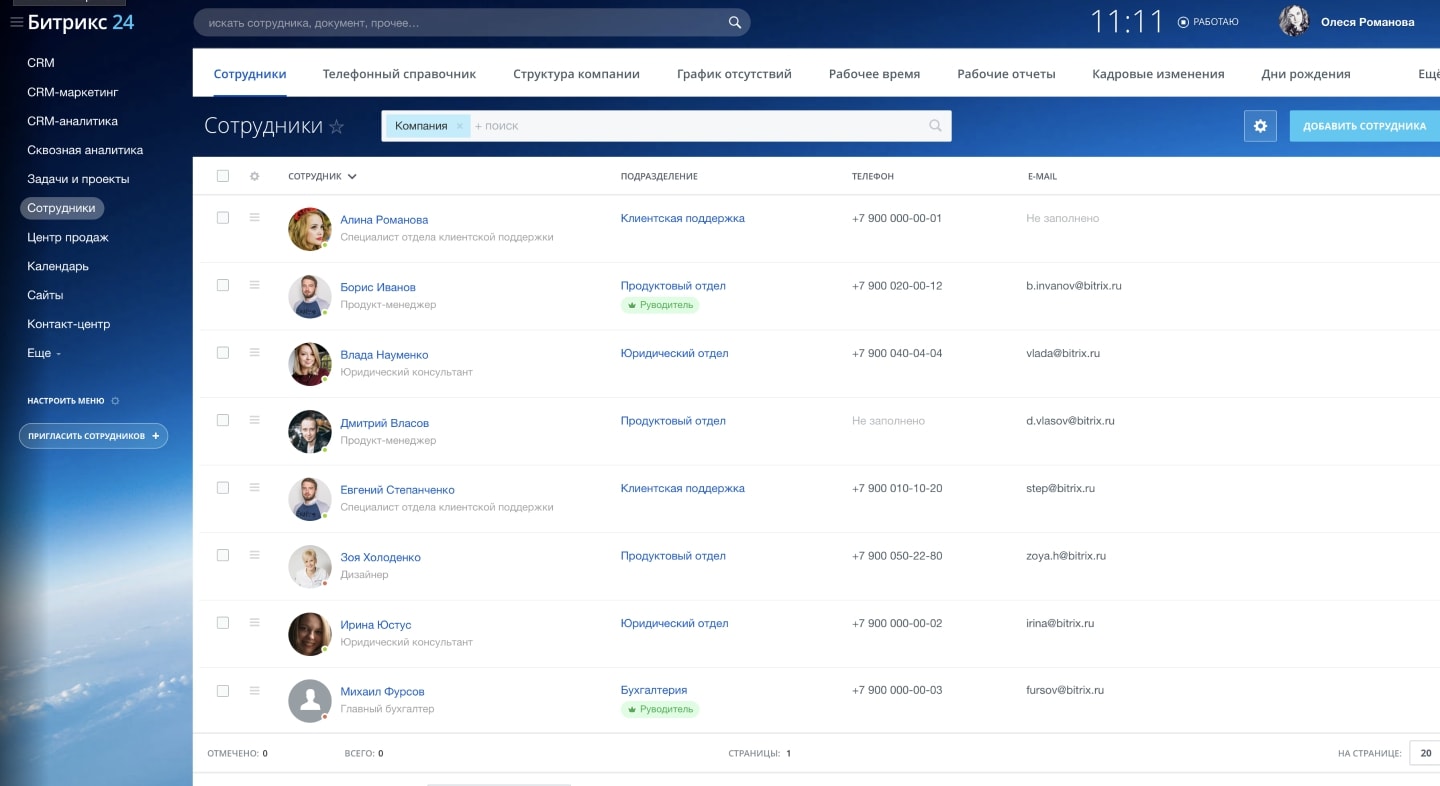 Bitrix24. Assistant
coming soon
Connect to Yandex.Station, Google, Amazon or Apple. Control Bitrix24 with a voice:
set tasks for colleagues;
make appointments;
send chat messages.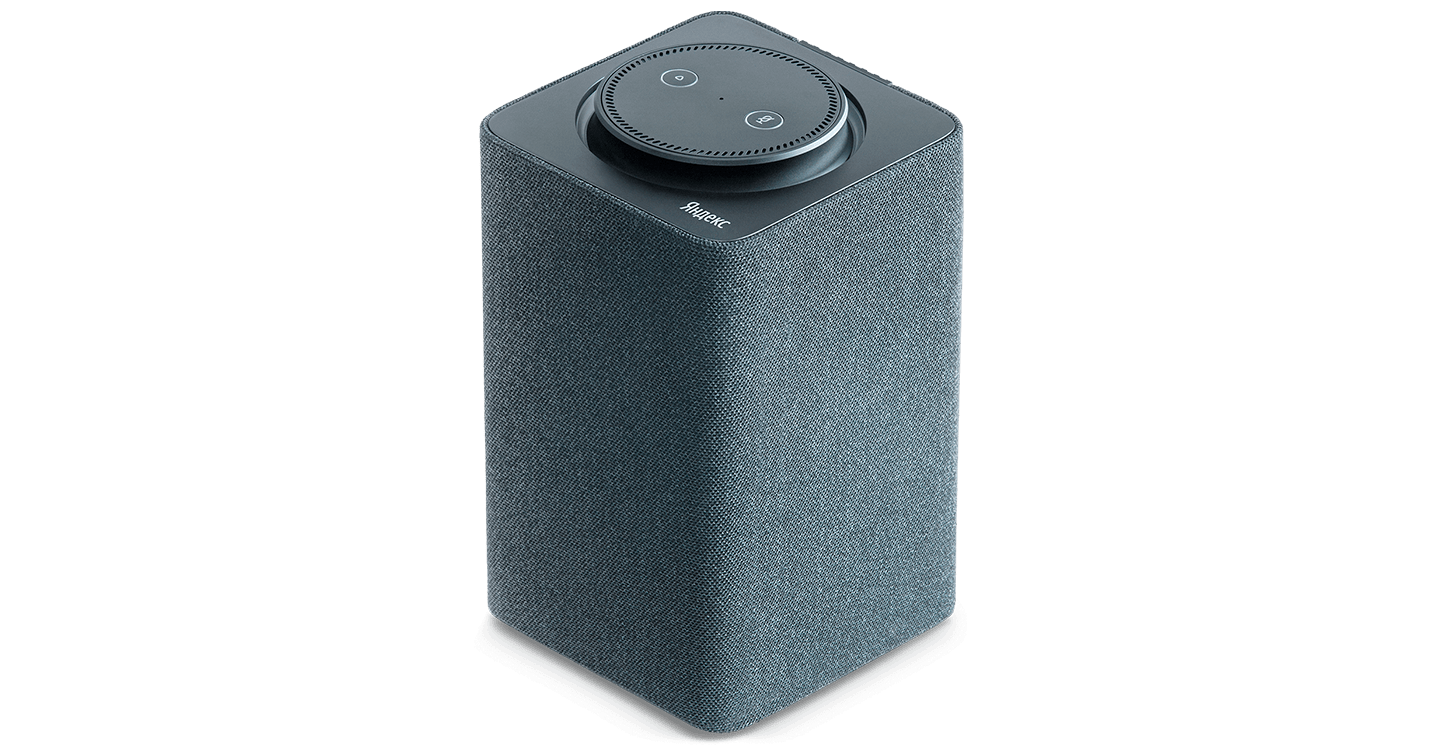 Business processes
Business processes will speed up coordination within the company: accounts, vacations, business trips will be automatically sent along a given chain to the right employees.