Infoflot - a cruise center
Services
Mobile version design
Tablet version design
UI/UX design and analytics
Go to the site - infoflot.com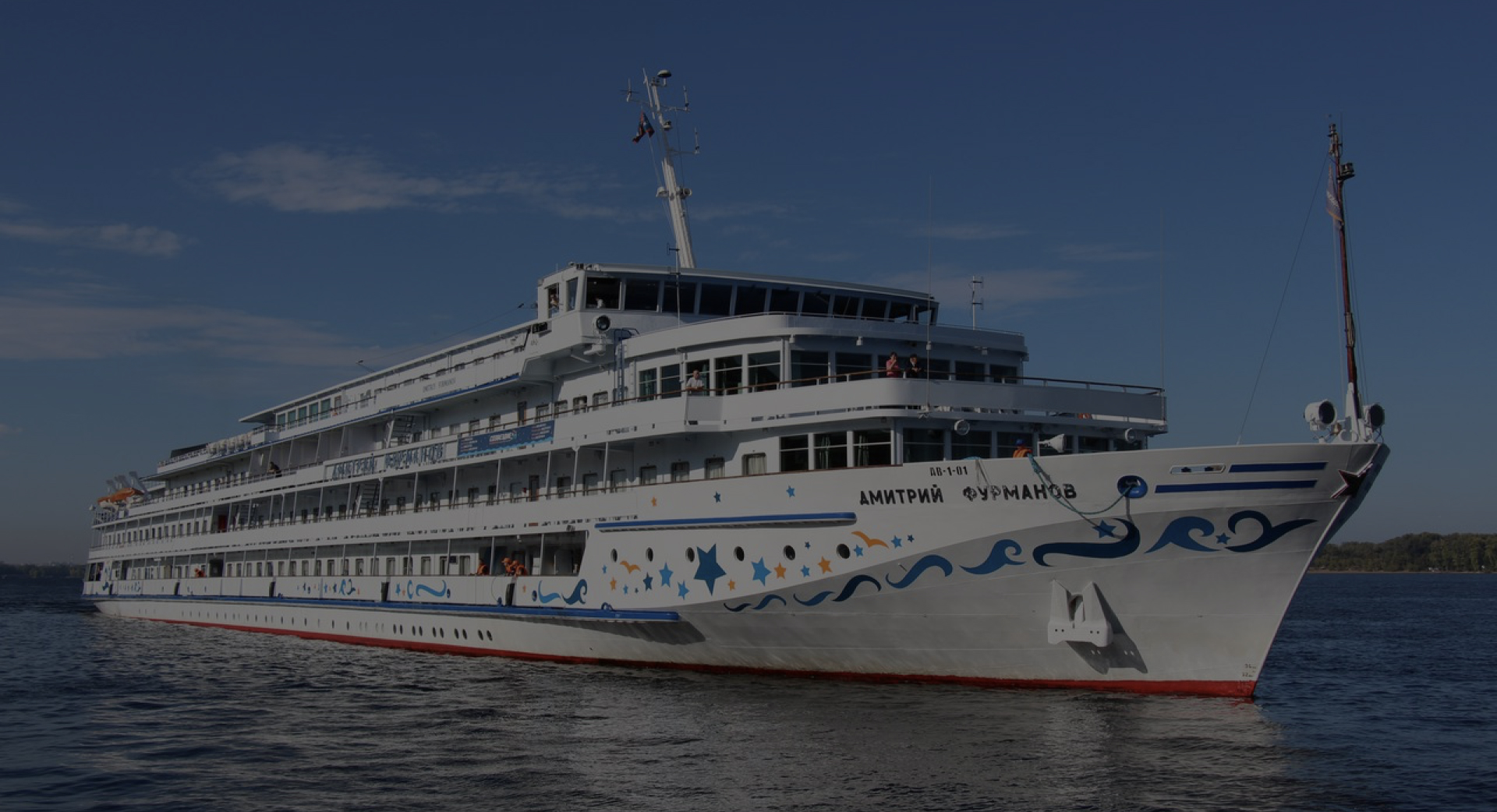 Client
Infoflot is a sea and river cruise search service.
Task
Design development for the mobile version of the project.
Solution
Based on the UI/UX analytics, we developed a modern design for the mobile version of the project.
Key customer's requirements:
Cross-browser compatibility
Cross-platform (correct display on Android and iOS devices)
High speed of work
The mobile version assumes the ability to choose a cruise and leave a request in the feedback form or continue booking on the main website. The cruise can be selected using a filter that has two modes – simple and advanced. The simple one looks the same as the filter on the main page, and the advanced filter contains all available fields.
After choosing a tour, the user goes to the detailed cruise page. There is a slider that shows images of the ship, and below there is a block with tour description, cost, route, services, discounts, etc.
To send an application, the user provides the minimum data (email, phone number, name), which are transmitted to the customer's CRM, and that allows managers to quickly contact the client. After the application is accepted, the user is asked to wait for the call or continue the booking on their own on the main website.
Before choosing a cruise, users can check out all available ships. Each detailed ship page contains a description, a photo gallery, a list of cabins and tours in which the ship is involved.
Tablet version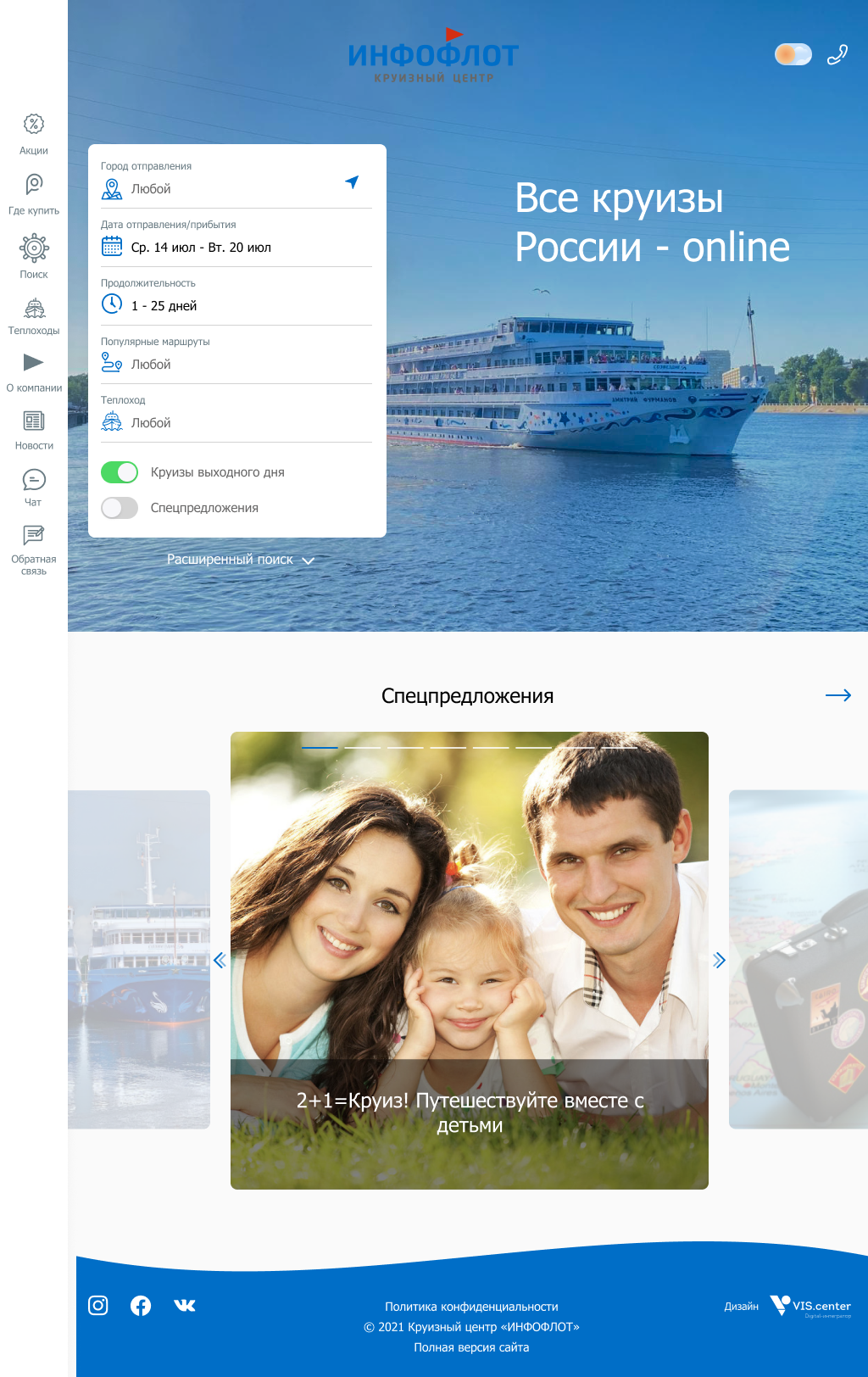 Conclusion
Based on the results of UI/UX analytics, a stylish modern design for the mobile version of the project was developed. Its simplicity and conciseness help users quickly find a cruise according to their preferences. All requirements and wishes of the customer are met in full.
More works