AO Raschyotnye Resheniya (Payment solutions)
Services
Online Kanban board
Working time monitoring
Electronic applications
Unique design of the login page
Custom design theme
Staff training
Go to the site -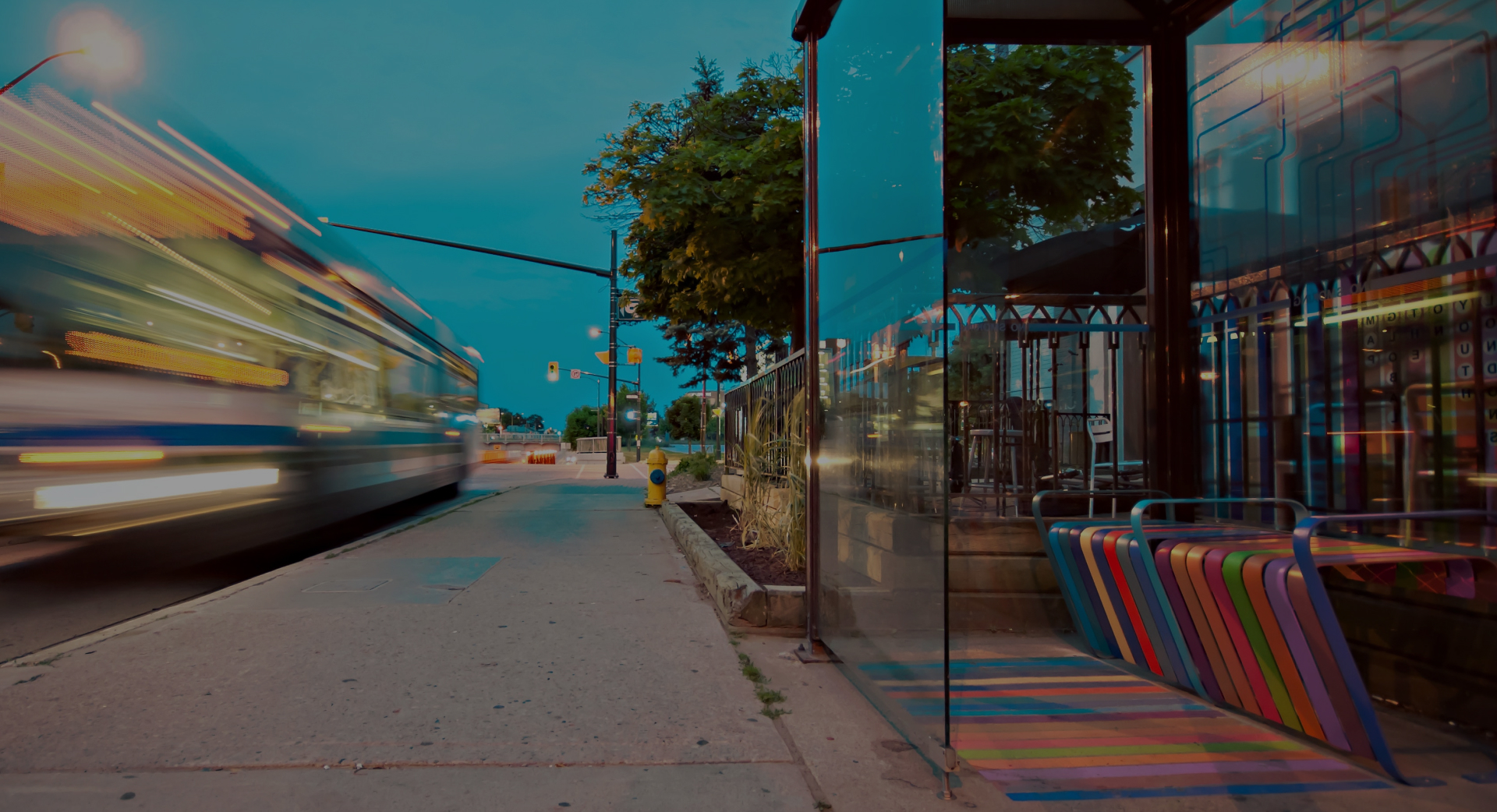 Client
AO Raschyotnye Resheniya (Payment solutions) is a subsidiary of Sberbank that provides comprehensive solutions for public authorities, as well as for municipal and private companies on organizing a cashless payment system with the creation of a full-fledged infrastructure in various areas.
Task
Implementation and configuration of the boxed version of the Bitrix24 corporate portal.
Solution
The Bitrix24 portal was implemented and the necessary functionality was configured in accordance with the customer's requirements. Integration with 1C and Active Directory was configured. The security level is set to high.
The following functionality was configured on the portal: creating and editing tasks, generating reports, electronic applications, working hours monitoring.
The administrator can view detailed reports on the working day of each employee, edit the schedule, and change working hours.
Working hours monitoring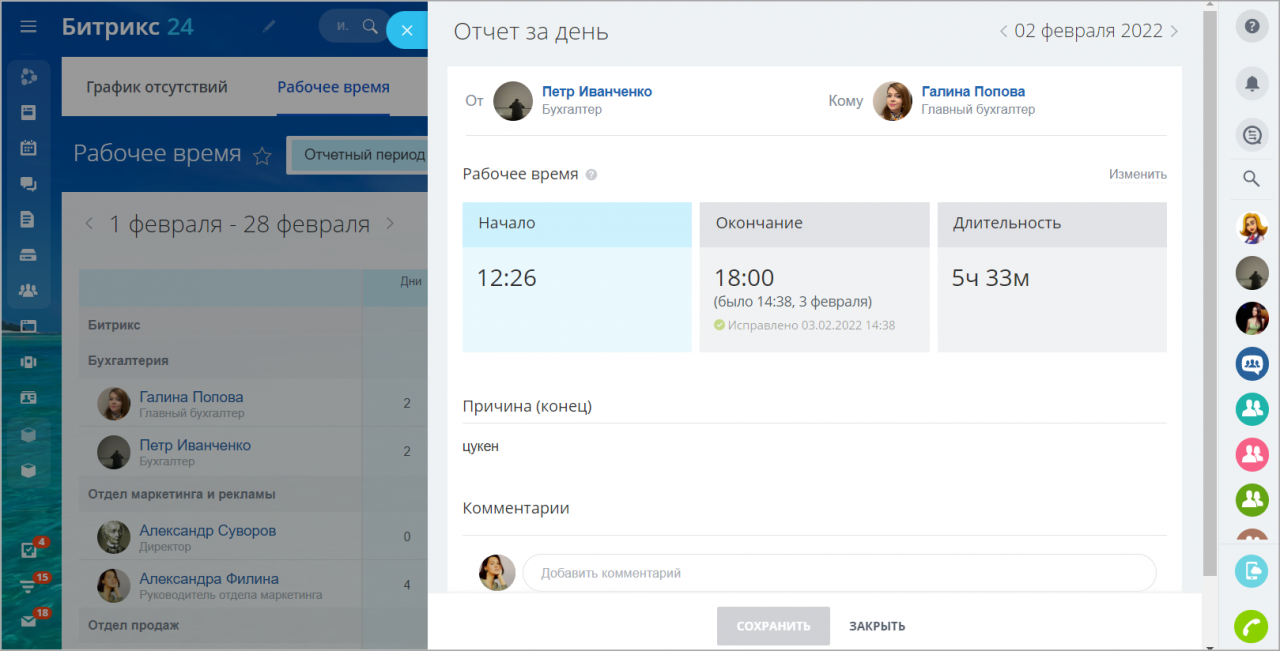 Online kanban board was set up. This is a virtual project board, tasks for which can be manually divided into stages.
At each stage, tasks are created and marked with different colors for clarity.
Kanban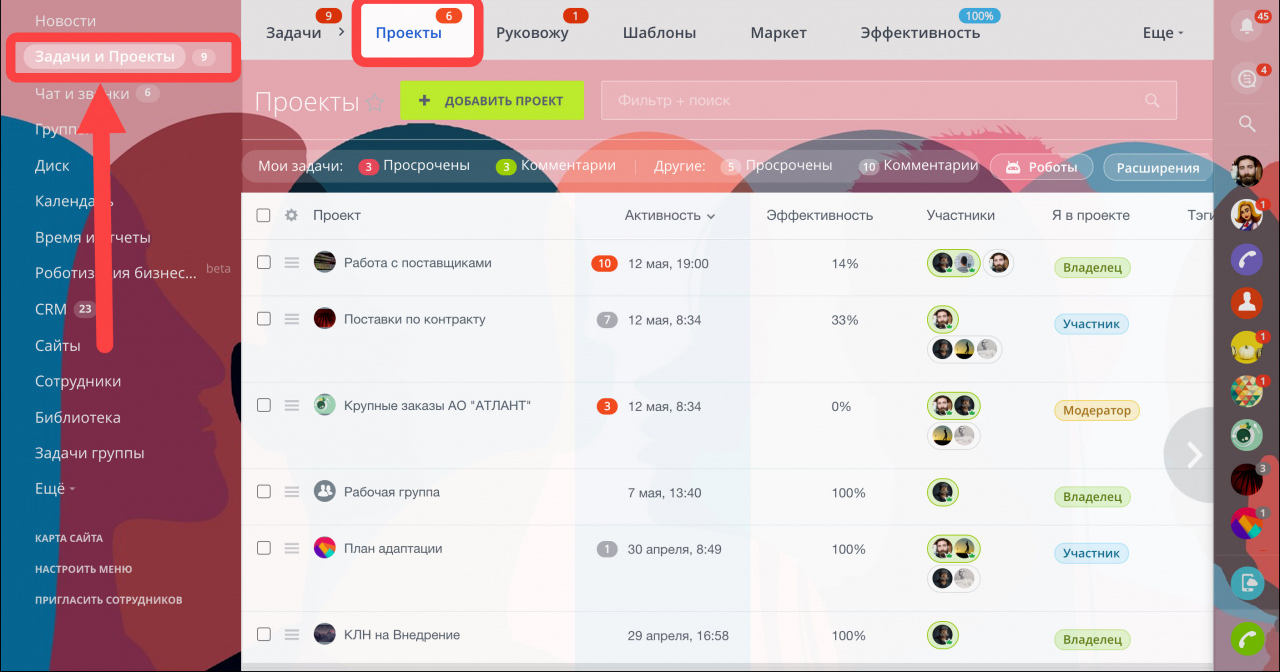 The design of the authorization page and the theme were developed in accordance with the customer's corporate style.
Employees were trained to work with the portal.
Projects and tasks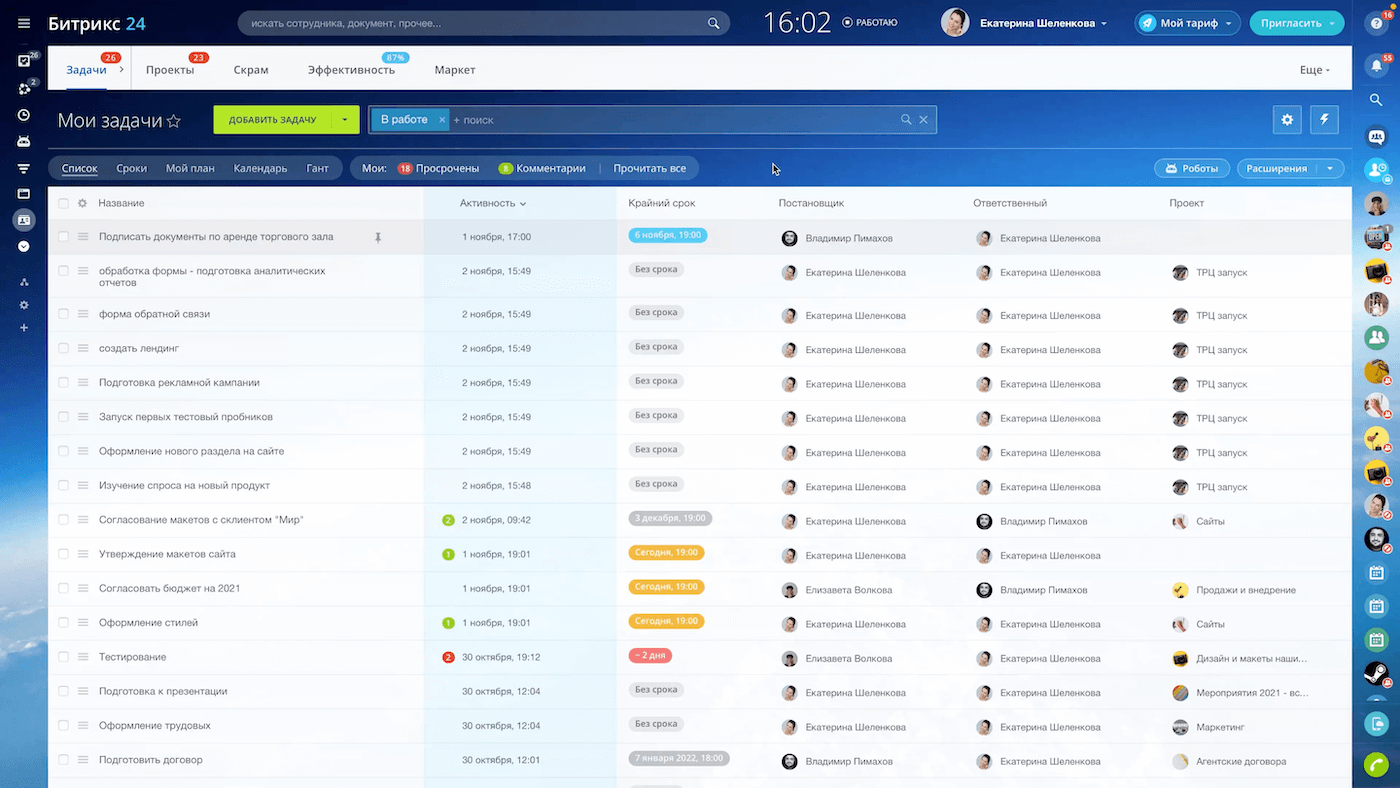 Conclusion
A full range of work on the implementation and configuration of the Bitrix24 intranet portal was carried out. As a result, the customer's team has all the necessary tools for efficient work.
More works