AGT - Communication Technologies Agency
Services
Implementation of the corporate portal on Bitrix24
Integration with Active directory
Implementation of a service for receiving and processing applications
Authorization page design
Corporate training, online audience of 75 AGT employees
24/7 technical support, SLA response within 15 minutes
Server administration (DevOps)
Go to the site - agt.agency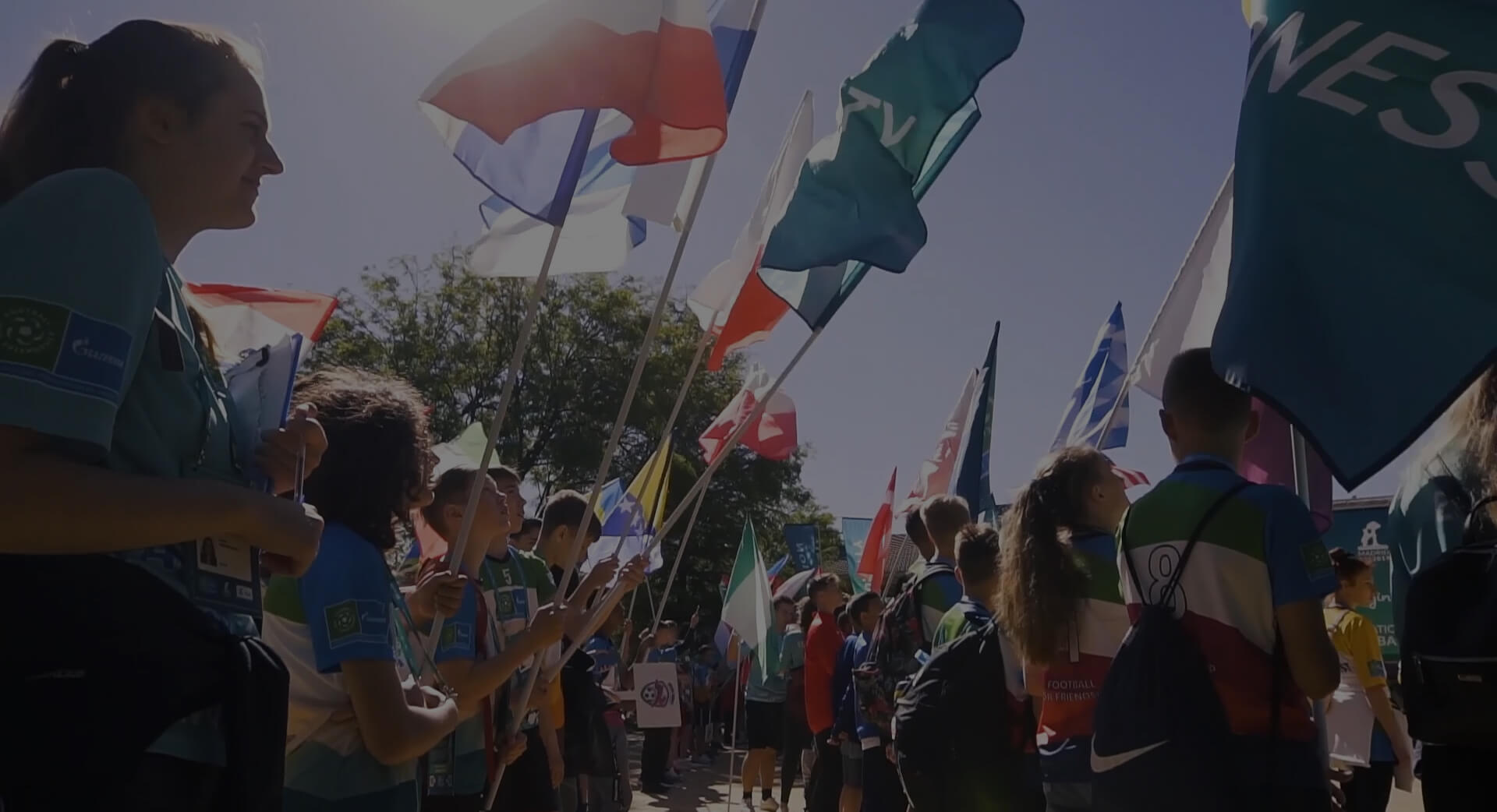 Client
AGT is a large international ecosystem in the field of communications, advertising and work with brands.
Task
In July 2020, the customer contacted us with a request to implement a corporate portal for 250 employees.
Solution
Implementation of the corporate portal based on Bitrix24 and integration with Active directory.
The key requirements were as follows:
Server organization, deployment, architecture configuration
Systematic transition of workflow to the portal, the first step was integration with Active directory
Development and implementation of more than a dozen forms for sending/receiving applications to/from internal services
Integration with Outlook
Tasks and projects organization
Integration with Active directory gave employees the following capabilities:
A single username and password for all services within the portal (corporate mail, authorization on the portal, etc.)
Rollout and automatic upload of changes in the company's organizational structure to the portal (adding a new employee, changing a position and other information)
Service for receiving and processing applications to internal services.
The last feature was developed for the convenience of submitting requests to various services. If necessary, any employee can form an application, which will be forwarded to the appropriate performer. We developed over 10 large Business Processes for the required types of applications, in each of them many additional points have been added to make the request as specific as possible. After the results of the forms are submitted, the business process is automatically launched, performers are appointed, the status is updated and a decision is made on the request, after which the initiator receives a response. All applications are stored in the internal register (duplicated in text form), which ensures their safety.
The authorization page was also improved and brought to the corporate identity of the company.
Web version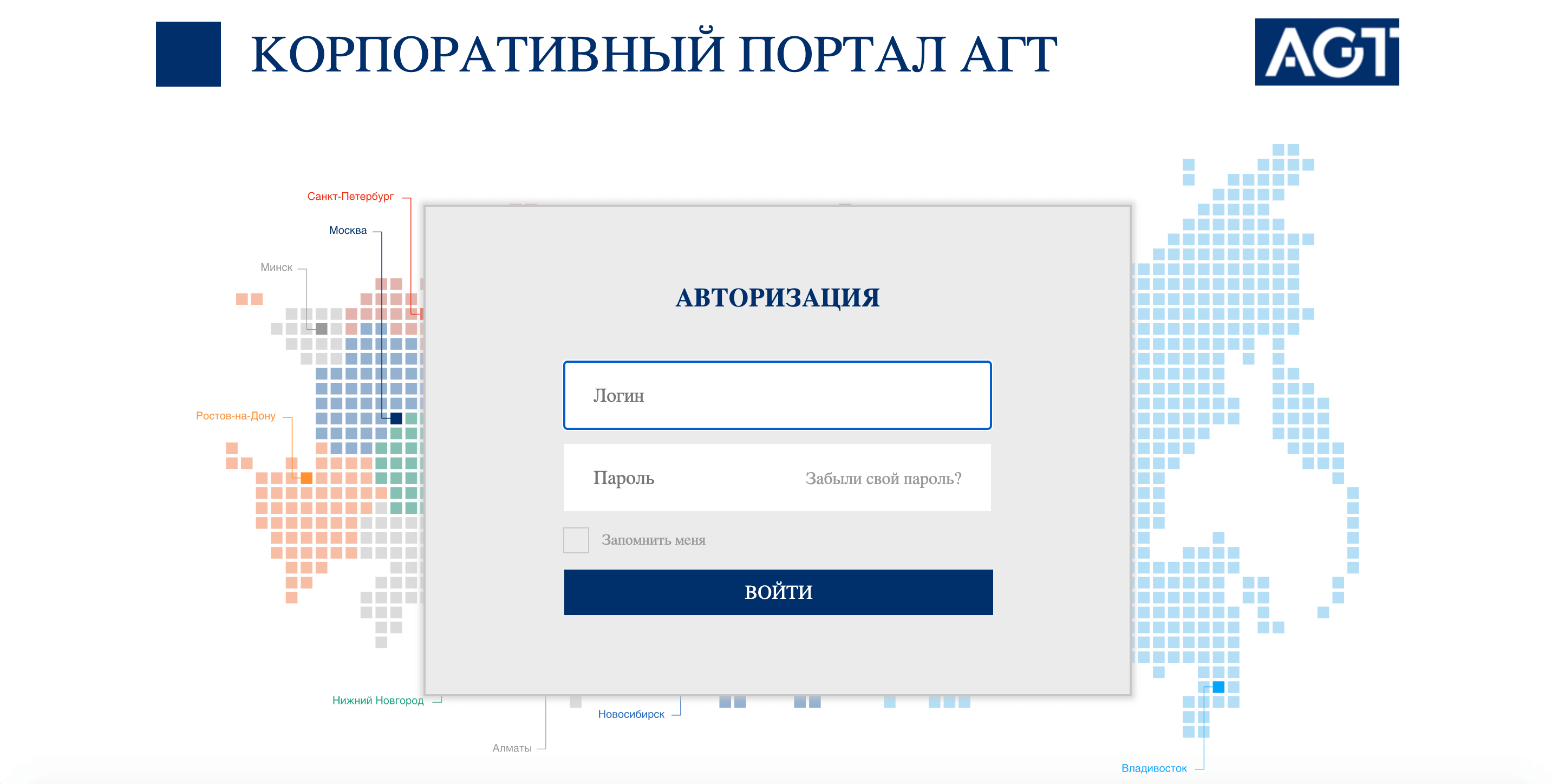 It is important to note that the processes in each large organization have their own specifics, so the basic Bitrix24 system covered the project's needs only partially. To fully automate the processes in the customer's company, we used only acceptable methods of working with the Bitrix24 rest API, which allows us to update the intranet platform, receive all the latest updates, and make the most of all the platform's capabilities easily and regularly.
Following the implementation of the new functionality, we conducted a large-scale training for AGT employees, in which 75 people from the customer's side took part at the same time.
Conclusion
We have successfully implemented a corporate portal based on Bitrix24. The system tools made the work of the team well-coordinated. Automation of work processes allows to speed up the work of employees and save their time. The goals set by the customer were fully achieved.
More works